General presentation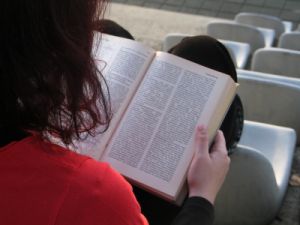 The academic tradition in English studies at Oradea University goes back 50 years, when in 1963 the Pedagogical Institute of Oradea was founded. The specialization degree offered at the time was Romanian Literature and Language.
In 1971, as a result of diversifying and re-organizing philological studies at national level, Foreign Languages Studies are added; hence a transition is made from a single specialization (a Majors) to a double specialization (i.e. a Majors + Minors Degree); more specifically, Romanian Studies as Majors + A Foreign Language as Minors.
Since 1990 our Faculty has been part of the University of Oradea and has been functioning according to all required accrediting and authorizing protocols. There are currently several specialization degree combinations that prospective undergraduate students can choose from: Romanian + A Foreign Language (English/French/German); English + Romanian/A Foreign Language (French/German); French + Romanian/A Foreign Language (English/German); German + Romanian/A Foreign Language (English/French).
In 2008 three Master's Degree (M.A.) Programmes were set up: Romanian Literature: The European Dimensions; European Culture and Civilization; Types of Modernity in the Anglophone and Francophone Spaces, by Government Ordinance No. 4644/30.06.2008.
On completion of M.A. Degree Studies, students can proceed to undertake PhD Studies at our Doctoral School.